Lihtsad ja mugavad ülekanded

Kiire kontojääk

Viimaste tehingute väljavõte

Turvaline sisselogimine Mobiil-ID-ga

Valuuta kalkulaator

Apple iOS (alates iOS 9) ja Android (alates 4.0) mobiilisedamete kasutajatele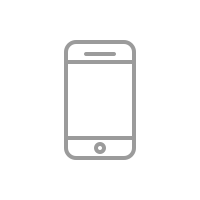 Mobiilipank pole kunagi olnud nii lihtne!
Lae alla Citadele mobiilirakendus ja veendu selles ise
Tee uusi makseid või kasuta enda määratud makseid

Kontrolli kontojääki nii sageli kui soovid

Luba kiirjuurdepääs ja tee ülekandeid täiendava tuvastamiseta
Maksa arved ja tee ülekandeid
Choose the payment preparation type that is most convenient for your needs - use payee search or choose from the bank's prepared payment templates.

Make a new payment and save it as template.

Transfer money between your accounts.

See your account balance when making a payment.

Send account details via SMS, e-mail, WhatsApp and other applications. Keep your finger over the account name or after log in, choose the necessary account in the balance section and use the upper right corner button of the screen.
Kontojääk ühe kliki kaugusel
After opening the application and clicking "Balance", you can see the balance in all of your accounts.

By activating the Quick balance function and checking the accounts you would like to see without username and password, you will have access to those account balances by tapping the "Balance" button.

If you have activated Quick balance, but don't want other people to see the balance of your accounts, secure your mobile device with a passcode or fingerprint.

The mobile application allows you to see the latest transactions in each account.

Users can see payment cards and card transactions separately from other transactions.
Turvaline sisselogimine Mobiil-ID-GA
Kiiire ja turvaline sisselogimine

With the authorization device MobileSCAN, you don't need to look for a code card or calculator. All that is needed is a login name, password, and MobileSCAN PIN code.

If you use a different authorization device, connect to your accounts in the mobile application in the same way as to your Online Banking through a computer.

MobileSCAN users benefit from the Quick authorization function that enables access to accounts with only a MobileSCAN PIN code.

To connect to Online Banking from an Internet browser, you can still use MobileSCAN authorization device.
Mobiilipanga lisamugavused
Citadele sularaha automaadid ja pangakontorite asukoht

Kiire ligipääs kontojäägile ja määratud maksetele

Valuutakursid ja valuuta kalkulaator

Panga kontaktid
Enam kui 50 000 Citadele klienti kasutab juba mobiilipanka!
Soovid lisainfot?
Helista või kirjuta
Küpsiste kasutamine
Veebilehel kasutatakse küpsiseid. Lehe kasutamist jätkates nõustud küpsiste kasutamisega. Loe lisa