Acceptance of card payments at point of sale
Accepting card payments at the point of sale increases the turnover of your company and your number of clients!
Favourable POS terminal rental charge

Low transaction fees

Free of charge installation and maintenance of POS terminals
New! Smart terminal
excellent for small enterprises, mobile traders and self-employed persons

compatible with Android mobile phones and tablets

the terminal sends the invoice for the transaction electronically either via text or e-mail

reports of goods sold

simple to use – no configuration by the bank required

rental charge subject to agreement with the bank
Other types of terminals
Stationary terminal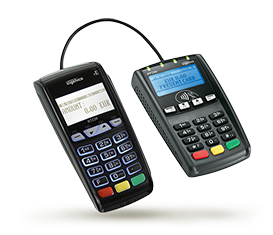 excellent for small and medium-sized enterprises with a stationary point of sale
requires broadband internet access
free of charge installation by the bank's partner company
rental charge subject to agreement with the bank
Mobile terminal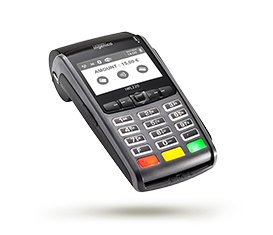 excellent for all companies and self-employed persons with a stationary or mobile point of sale – for everyone who wishes to accept card payments without leaving the proximity of the client (e.g. cafés, couriers, etc.)
the terminal can be used in all locations with mobile coverage
requires a SIM (we offer a free of charge Telia SIM for clients)
free of charge installation by the bank's partner company
Cash register system solution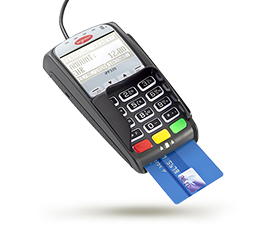 excellent for companies that conduct many transactions per day and are using a cash register system into which the card payment terminal can be integrated
faster card payments – the sales data are only entered in the cash register
can be used with certified Citadele cash register systems
rental charge subject to agreement with the bank
Integrated terminal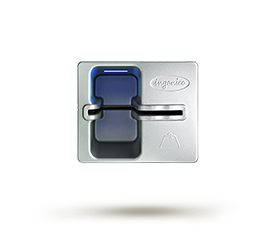 excellent for parking lots, automated parcel terminals, filling stations and other self-service locations
the card payment is made without the help of customer service staff
rental charge subject to agreement with the bank
Merchant Portal – free of charge!
a convenient, simple and secure method for monitoring card transactions

records the enterprise's transaction and transaction fee data for the previous two years

eight daily and monthly reports on the transactions of a terminal or the entire enterprise, inter alia including cash withdrawals, cancelled payments, claims of complaints and pre-sale codes

specialist support service for resolving any questions and issues

the service is offered by OÜ Worldline Payment Estonia, a partner of Citadele (for more information please call +372 626 4777)
How can a card payment terminal be ordered?
in order to receive a terminal, you must enter into the Agreement on Acceptance of Payment Cards and the Agreement on POS Rent

open an account in Citadele Bank

after signing the agreements, the bank's partner company will install the terminal within three days in Tallinn or within five days outside of Tallinn
Would you like more information?
Call or e-mail