Online banking authorization devices
User can choose authorization device according to his needs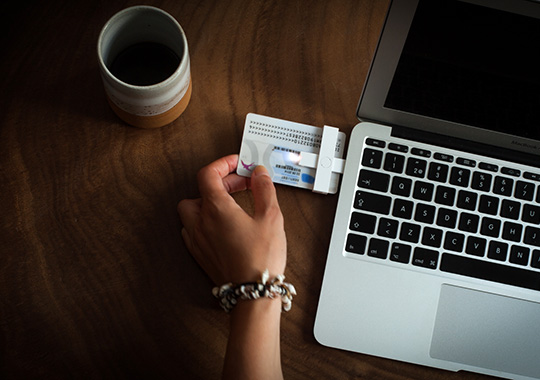 Changes in Authorization limits from 15.10.2019.
ID card
Always with you!
With ID card it is possible to perform payments without any limits. ID card is very secure and an easy way to perform payments or to enter the Online Bank.
PIN calculator
Small and convenient!
A small and light code calculator with LCD screen that generates unique single code by simply pressing one button. The generated code consists of 6 randomly selected digits and is valid for less than a minute.
PIN calculator will be suitable for customers with a bigger volume of payments in Online banking, as well as for those, to whom additional safety is relevant when doing distant payments. It works on a battery whose lifetime is up to 5 years.
Digipass 320
For companies!
Code calculator with whom user identification in Online banking, as well as authorization of transactions and orders, is carried using two-stage safety system:
In Digipass device customer enters his chosen 5 digit PIN code and then in
Online bank enters 6 digit unique single code generated by code calculator.
Digipass 320 will be the most suitable solution for customers with a large amount of planned payments in Online banking. It works on a battery whose lifetime is up to 3 years. Instruction for Digipass 320.
Instructions for work with older Digipass devices:
Would you like more information?
Use of cookies
We use cookies. You agree to the use of cookies by continuing use this site. Read more