Simple and convenient payments
Quick balance
History of latest transactions
Access with MobileSCAN PIN code
Payment cards and new currency conversion calculator
For Apple iOS (from iOS 9) and Android (from 4.0) mobile device users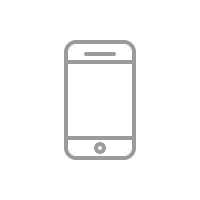 Mobile banking has never been so simple and convenient
Download the new Citadele mobile application and see for yourself!
Make new payments and payments using your payment templates
Check your account balance as often as you wish
Take advantage of easy access to your accounts and make payments without looking for code card or calculator
Pay bills and make transfers
Choose the payment preparation type that is most convenient for your needs - use payee search or choose from the bank's prepared payment templates.
Make a new payment and save it as template.
Transfer money between your accounts.
See your account balance when making a payment.
Send account details via SMS, e-mail, WhatsApp and other applications. Keep your finger over the account name or after log in, choose the necessary account in the balance section and use the upper right corner button of the screen.
Account balance always one tap away
After opening the application and clicking "Balance", you can see the balance in all of your accounts.
By activating the Quick balance function and checking the accounts you would like to see without username and password, you will have access to those account balances by tapping the "Balance" button.
If you have activated Quick balance, but don't want other people to see the balance of your accounts, secure your mobile device with a passcode or fingerprint.
The mobile application allows you to see the latest transactions in each account.
Users can see payment cards and card transactions separately from other transactions.
Access with MobileSCAN PIN code
Quick and convenient access to your accounts at any time.
With the authorization device MobileSCAN, you don't need to look for a code card or calculator. All that is needed is a login name, password, and MobileSCAN PIN code.
If you use a different authorization device, connect to your accounts in the mobile application in the same way as to your Online Banking through a computer.
MobileSCAN users benefit from the Quick authorization function that enables access to accounts with only a MobileSCAN PIN code.
To connect to Online Banking from an Internet browser, you can still use MobileSCAN authorization device.
Get more with our mobile application
Locations where Citadele payment cards holders can get discounts
Map of Citadele branches and ATMs
Citadele Bank deposit and currency exchange rates
Currency conversion calculator
More than 50 000 Citadele customers use the Citadele mobile application
Want to learn more?
  Call or write
Use of cookies
We use cookies. You agree to the use of cookies by continuing use this site. Read more